Sean Tyla's

Ducks Deluxe

&

Tyla Gang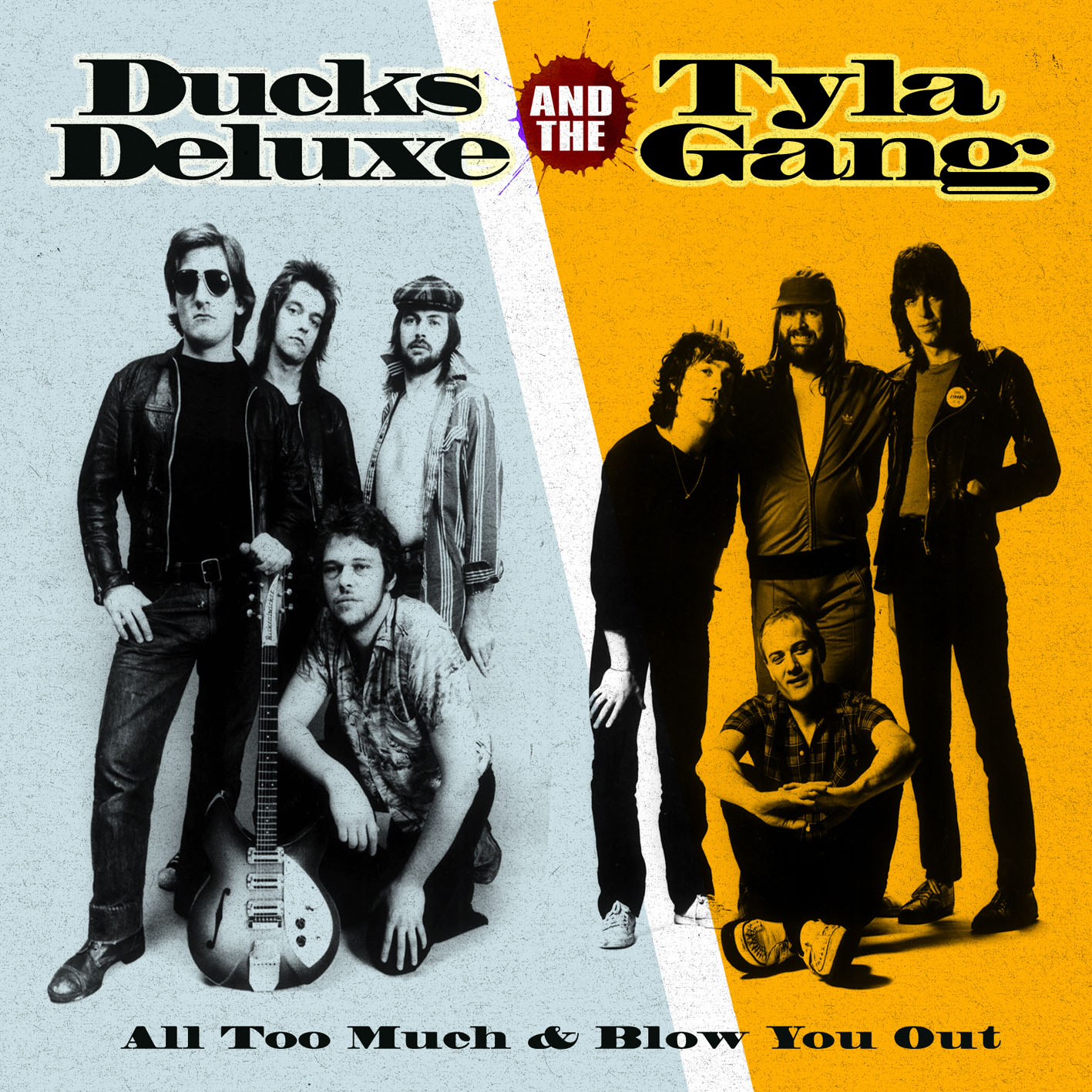 Learning your musical trade by touring with Geno Washington's Ram Jam Band is one of the best soul/funk groundings one can ask for in the UK – the hard-working soul trooper, immortalised in song by Dexy's Midnight Runners, was perhaps the nearest we had to the bands of the US 'chitlin' circuit'. After Sean Tyla having paid his dues with both Geno and Freddie 'Fingers' Lee, he formed Ducks Deluxe in 1972, with an initial line-up of Martin Belmont, Tim Roper and ex-Help Yourself Ken Whaley.
Ducks Deluxe, alongside their close associates Brinsley Schwartz, soon became part of a 'back to basics' underground musical community. Managers Dave Robinson and Dai Davies teamed up with Jake Riviera and other like-minded bookers and bands, and a small hive of activity built up around an office above the Hope & Anchor pub in Islington. Ducks Deluxe were a central part of this scene on the new circuit of venues open to good-time roots music.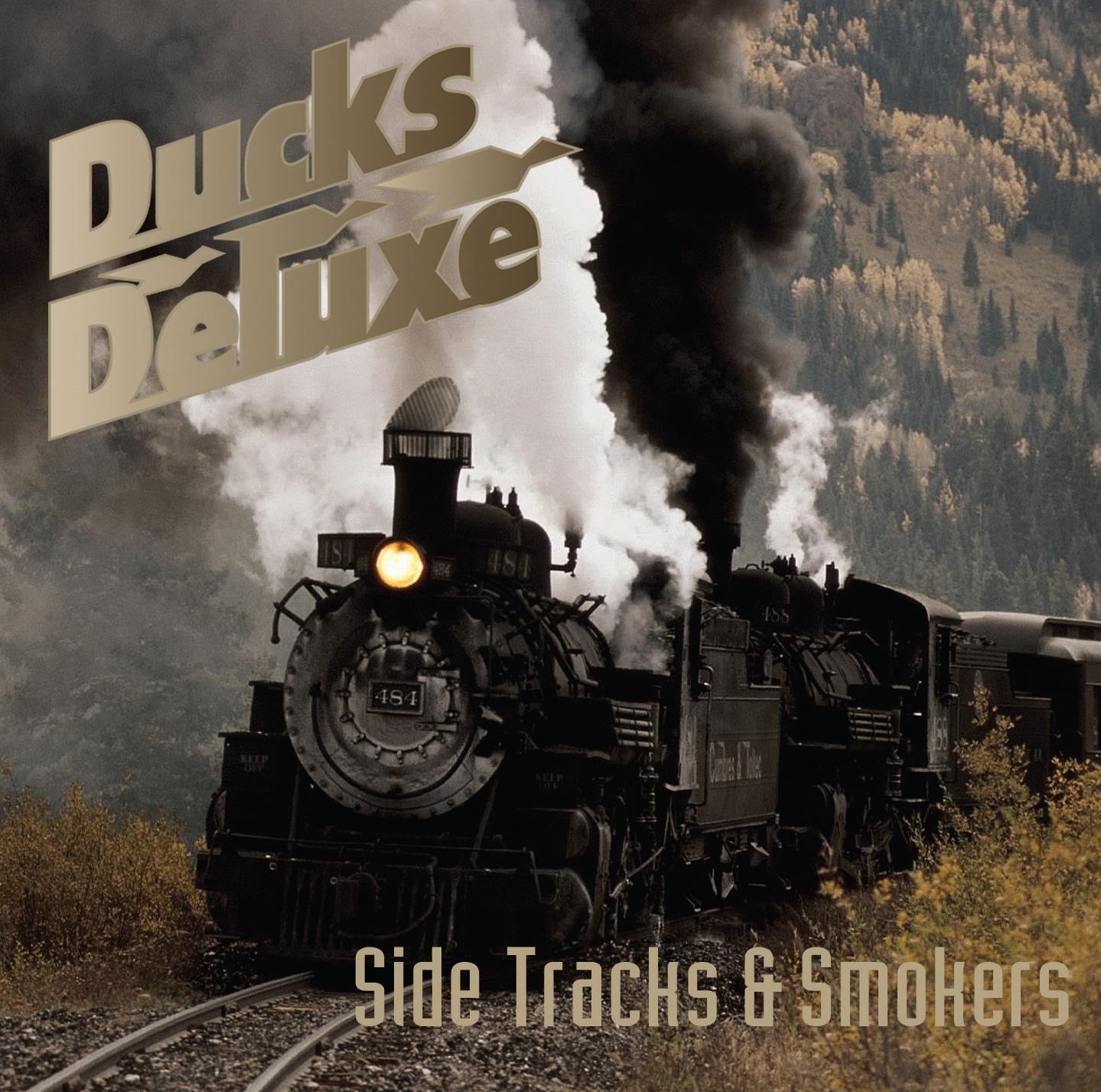 With a fluent amalgam of blues, soul and boogie laden with sex and drug references, they were swiftly welcomed by crowds also buzzing on new US bands such as Little Feat working with a similar template. Alongside originals were a handful of covers: it's quite likely that Joe Strummer, then of the 101-ers, first heard Ducks' version of the Bobby Fuller Four perennial 'I Fought The Law' before turning it into the Clash classic. Signing to RCA Records, they released the albums 'Ducks Deluxe' (1974) followed by 'Taxi To The Terminal Zone' (1975).
Ducks Deluxe attracted some fine musicians. Guitarist Martin Belmont, who earlier was a roadie for Brinsley Schwartz, was responsible for one of their best-known songs, 'Something's Going On'. He later went on to be a lynchpin of Graham Parker's Rumour and Nick Lowe's Cowboy Outfit, and recorded with Carlene Carter, John Hiatt and Billy Bragg, as well as a solo album, 'Big Guitar' on Demon Records. Bassist Nick Garvey, who also happened to be accomplished on piano, oboe and trumpet, went on with fellow Duck Andy McMasters to have big hits such as 'Airport' with The Motors. Brinsley Schwartz and Billy Rankin of Brinsley Schwartz also joined the band in their later period.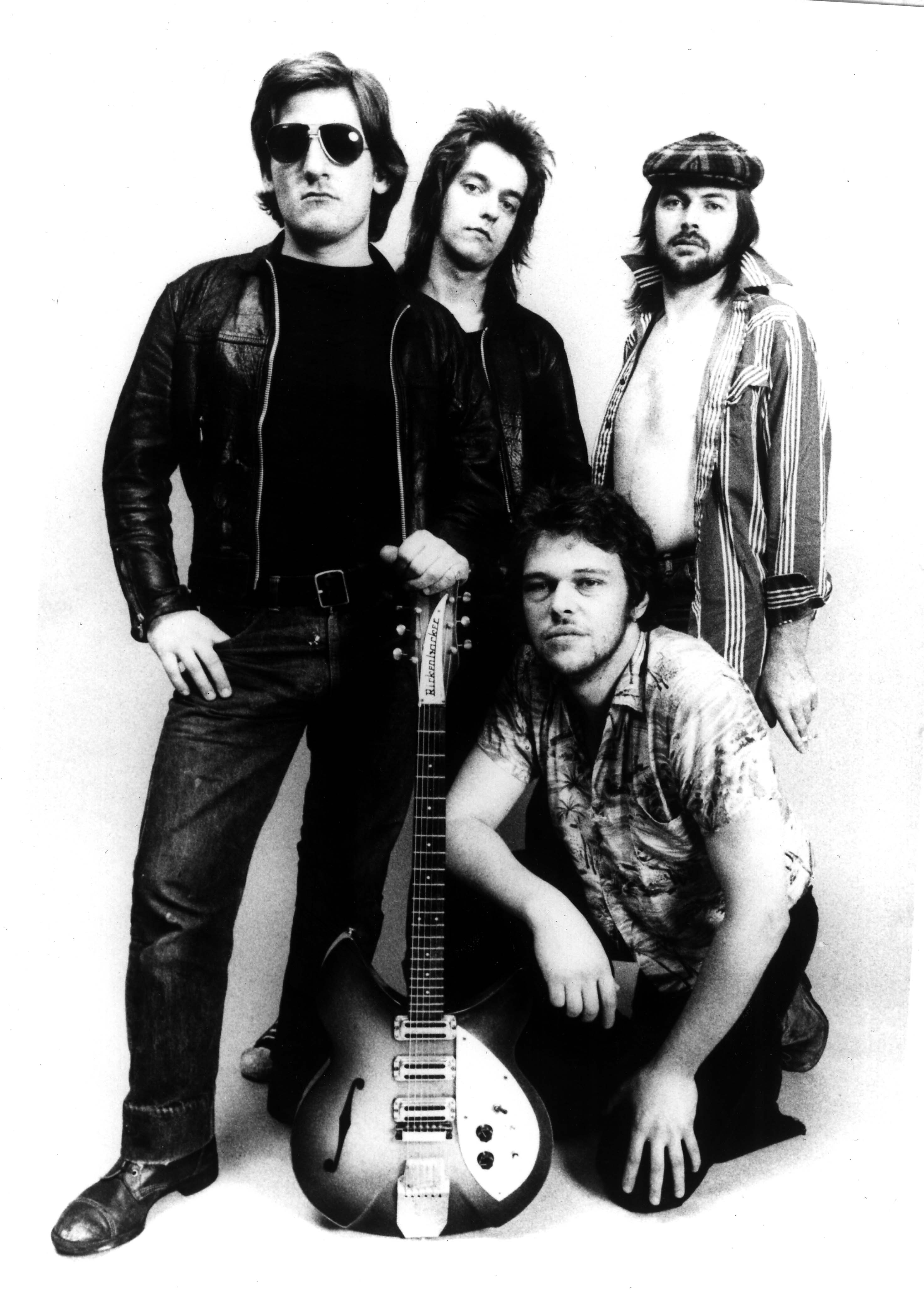 The band kept busy in the UK and also in Europe. When RCA let them go, pioneering French indie Skydog Records stepped in to issue an EP. Skydog were close to both the UK and US underground scenes, and by 1975 had already released records by the much-revered Flamin Groovies and Kim Fowley amongst others. Ducks Deluxe incidentally had another Groovies connection; Garvey had previously roadied for them.
Eventually Ducks Deluxe called it a day with a memento farewell live album on Skydog's Dutch sister-label Dynamite. The punk revolution was changing things, and it was Robinson & Riviera (with a little help from Dr. Feelgood) who were in the right position to capitalise with Stiff Records (with their first single, the Damned 'New Rose' being a Skydog co-release). Most of the bands Stiff signed were not punks but had their roots in the live so-called 'pub-rock' scene they'd earlier helped foster, but now under the more positive moniker of 'new wave'. So in 1977 Sean Tyla easily found outlets for his next project, The Tyla Gang, both on the hippest new label around with the 7" single 'Styrofoam', and on the more established Skydog with a 7" release of 'Suicide Jockey'.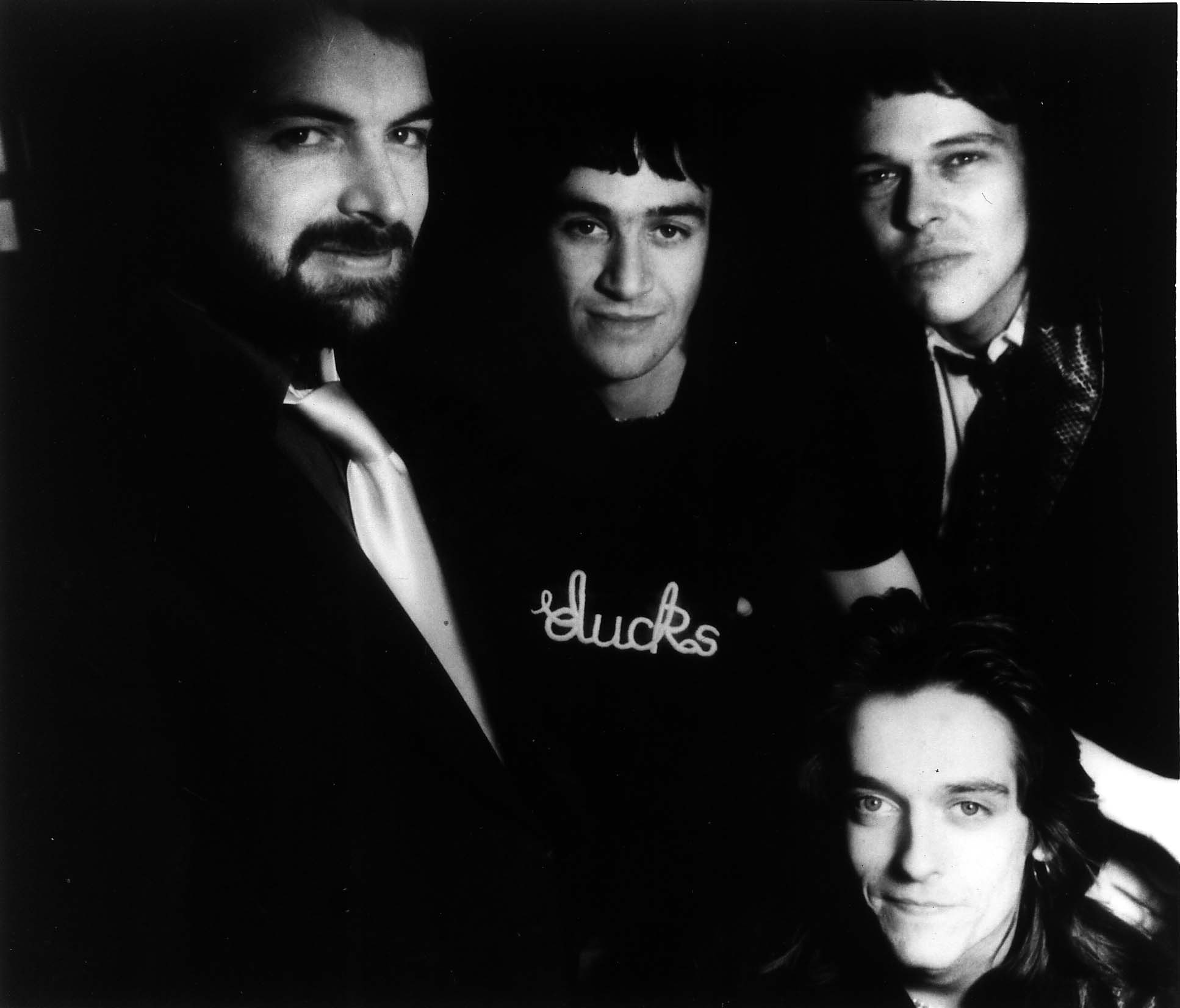 Then it was new US-based label Beserkely Records, home to The Modern Lovers, who signed Tyla Gang, producing two albums, 'Yachtless' (1977) and 'Moonproof' (1978). The Tyla Gang line-up featured Bruce Irvine on guitar and Mike Desmarai on drums; Peter O'Sullivan, Brian Turrington, and early Ducks member Ken Whaley variously handled the bass duties.
In 1978, Eddie & The Hot Rods manager, the late Ed Hollis, blagged some studio time at the Island Records studio, no doubt ostensibly to A&R and demo new upcoming talent. What he did was get all his mates in for sessions based around the Rods rhythm section of Steve Nicol and Andy Gray. Famed journalists Nick Kent and the late Giovanni Dadomo both laid down some tracks, the latter as his alter-ego Snivelling Shits. The Heartbreakers, The Lightning Raiders, a Rods roadie and Sean Tyla all also got sessions (available on Skydog as 'Punks From The Underground' SKY 62243-2). That Sean Tyla rarity is included here: 'Speedball Boogie' by The Speedballs.
After Tyla Gang had run its course, Sean Tyla released three albums under his own name: 'Just Popped Out' (Zilch, 1980), 'Redneck In Babylon' (Zilch, 1981), and 'Rhythm Of The Swing' (Instant 1983), plus an album he recorded in 1981 with Man's Deke Leonard as The Force. Then for a while Tyla gave up the hard slog of the musician's life and became a web-designer, but returned in the new millennium to the live scene with a new band. At the time of writing his website tells us there's a brand new album being worked on right now and we can look forward to live gigs promised to coincide with it in 2007.
Update: lots of activity, new albums and tours for both Ducks Deluxe and The Tyla Gang, and Sean Tyla's autobiography published by Soundcheck Books.
Visit www.ducksdeluxe.net and www.tylagang.com