Tyla Gang - 'Rewired'
New album from the unreleased 3rd album and other 1977 & 1978 studio sessions, plus bonus live album. Reformed after 32 years, and touring Europe, coinciding with Sean Tyla's autobiography!

In 1977 former Ducks Deluxe front-man Sean Tyla's new project The Tyla Gang was the second artist signed to the newly-formed Stiff Records, with the 7" single 'Styrofoam'. Then came the 'Suicide Jockey' 7" on Skydog. Next it was to new US-based label Beserkely Records, home to The Modern Lovers, who issued two albums: 'Yachtless' (1977) and 'Moonproof' (1978).
Ducks Deluxe - 'Side Tracks & Smokers'
New album collecting both early (1973/4) and new (2009) previously unreleased DUCKS DELUXE recordings.
Ducks Deluxe were prime movers in the UK pub-rock scene from 1972-1975, alongside others such as Brinsley Schwartz, Ace and later Dr. Feelgood, etc.
Led by vocalist Sean Tyla and guitarist Martin Belmont, they got a strong live following playing well-honed good-time rock'n'roll, and issued two albums on RCA as well as releases on French indie pioneer Skydog Records.
BOYD & WAIN -

Ain't No Fairy Tale
Debut album from modern folk singer-songwriter Katy Boyd & violinist Benny Wain, produced by Neil Brockbank (Nick Lowe) at Goldtop Studio
Boyd and Wain are an award winning Anglo American Americana/Folk duo. Their music is pure roots and rhythm and the songs are compelling, home grown tales of every day life… Katy pokes fun as easily as she tells a story of unfulfilled dreams. The sound is honest and original, the vocals are passionate and Benny's fiddlin' is just plain brilliant.
In a previous life, Katy Boyd won the prestigious USA West Coast Songwriter's Association's annual contest. She ran off to England for adventure, and stayed. Benny Wain has been playing fiddle in festivals, pubs and concert halls since the age of 12, sharing stages with the Oyster Band, Shane McGowan, the Dubliners and Davey Arthur.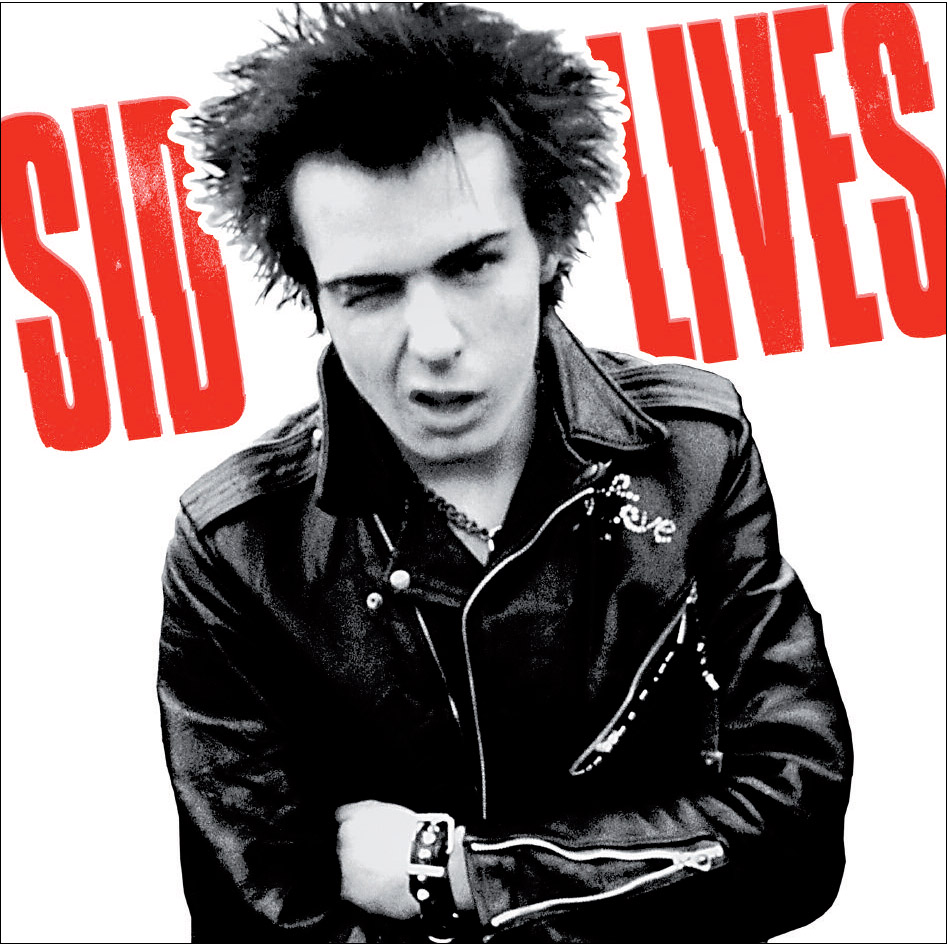 Sid Vicious 'Sid Lives' 2xCD and 2xLP
This Sid Vicious timeline history below, from his beginnings to Sex Pistols and beyond, is taken from the 'Sid Lives' CD's 24-page booklet and LP gatefold sleeve of the double-album.
It's the full recordings of four of Sid's last performances from Max's Kansas City, September 1978, with guitarist Steve Dior and New York Dolls rhythm section Arthur Kane and Jerry Nolan.

Also included is Steve Dior's fascinating recollections of life with Sid, and the background to each song, only available in hardcopy in the 2xCD and the sold out Limited Edition of 300 in red vinyl, 2xLP gatefold sleeve version. (Look out for a limited blue vinyl version soon!)

FREUDCD095 / FREUDLP095.

Read more: Sid Vicious - timeline: - www.sidviciouslives.com
King Kurt
'Ooh Wallah Wallah' CD + DVD

King Kurt release for the first time on CD, their debut, break-through Stiff Records album 'OOH WALLAH WALLAH'.
It comes with seven extra tracks, being all the early singles, including their chart entries Destination Zululand, Mack The Knife and Banana Banana; plus a DVD – featuring all the video promos, documentaries and much more.

In 1983 King Kurt hit the Top 40 with 'Destination Zululand' on Stiff Records. They'd already built up a frenzied following at their riotous gigs, famously strewn with all sorts of muck thrown both at and from the audience whilst also offering haircuts and drinking competitions!


The Eden House 'The Looking Glass' DVD + CD.
The Eden House have a new release 'The Looking Glass', coinciding with a European tour. It's a 2-disc set: a DVD with 9 songs filmed at Goldtop studio, plus a CD with five new recordings of interesting covers.
As on their debut album 'Smoke & Mirrors', it features a number of female singers: Julianne Regan, Evi Vine and Amandine Ferrari, plus new guest vocalist: Tallulah Rendell.
This is the first release to feature Andy Jackson on guitar (he's Pink Floyd's twice Grammy nominated recording engineer), alongside Bob Loveday on violin (of Van Morrison and Bob Geldof's bands), Simon Rippin on drums (ex NFD and Nefilim), and the core duo of guitarist Steve Carey (Adoration/This Burning Effigy) and bassist Tony Pettitt (Fields of the Nephilim).

Martin Belmont - The Guest List
Guitarist Martin Belmont is reunited with many of the singers he's played with: - all new recordings with Paul Carrack, Nick Lowe, Carlene Carter, Graham Parker, Sean Tyla, Geraint Watkins, Hank Wangford, Johnny Nicky, Barbara Marsh & Reg Meuross.

Martin Belmont's long and varied career has found him playing with many outstanding artists. After an initiation as roadie for Brinsley Schwartz, in 1972 he formed Ducks Deluxe, issuing two albums on RCA. In 1975 he formed Graham Parker and the Rumour who were much-feted over their 5 years and six albums. Then he spent two years from 1980 as guitarist for Carlene Carter, succeeded by five years with Nick Lowe's Cowboy Outfit, in both line-ups playing alongside Paul Carrack.

Geraint Watkins 'In A Bad Mood' - deluxe edition
Geraint Watkins has released a deluxe, expanded version of his 'In A Bad Mood' album. It follows the numerous radio sessions and appearance on BBC TV's 'Later… with Jools Holland' that greeted the release of the original version late last year. It features five new recordings.
'We've Only Just Begun' is The Carpenters classic with an orchestral arrangement by Kate St. John; 'Wonderful Life' is an early and unavailable Geraint song given a new styling; 'Bouffant' is a brand new song from the Watkins lab. Nick Lowe has been covering 'Only A Rose' as a duet with Geraint in his live shows – this version was recorded in Zurich last year. The album now finishes with 'Soldier Of Love', the much-covered Watkins classic, here in a touching solo piano version.

Park Lane Archives
From the vaults of the legendary Glasgow studio - exclusive, previously unreleased rarities from TEXAS, DEL AMITRI, PRIMAL SCREAM, BLUEBELLS, DEACON BLUE, ALTERED IMAGES, GUN, HIPSWAY, LOVE & MONEY and many more!
PARK LANE STUDIO in Glasgow was host to many young bands from 1980 onwards, often making their first recordings and still seeking a record deal. Some became very successful, and a vibrant scene soon developed centred around the studio.
Now the studio archives have been prised open, and a treasure trove of fascinating and unreleased tapes discovered!