Cuddly Toys 'Guillotine Theatre' CD & DVD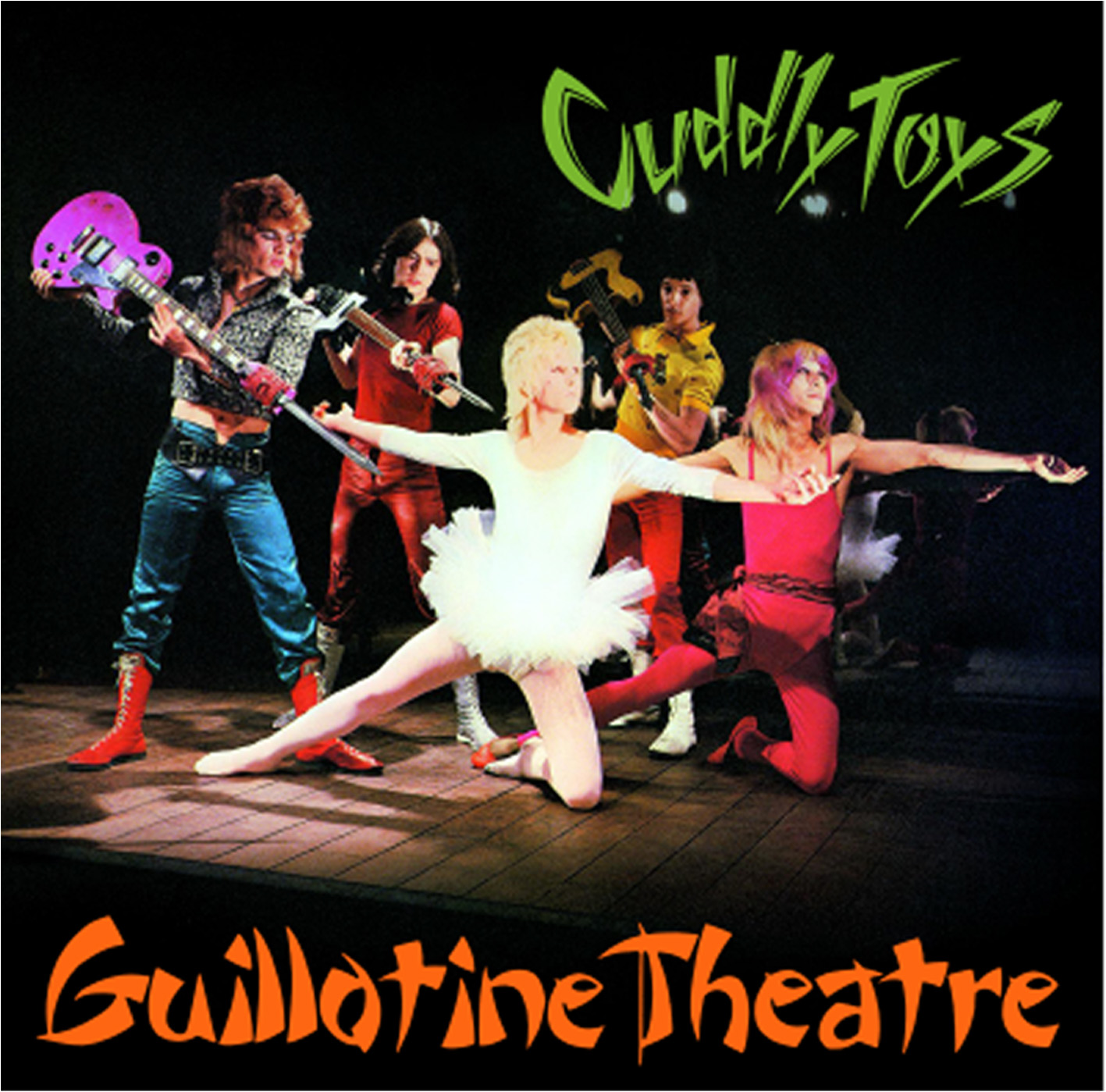 Cuddly Toys, the late-70's glam-punk band, have their debut album 'Guillotine Theatre' released on CD for the first time, with extra and unreleased tracks, and packaged together with a bonus 55-minute DVD featuring six promo videos, interviews, slide shows and a live show.


Cuddly Toys - Wolf on MUZU.

Formed in London in the winter of 1976/77, they spent two years as shock-punk band Raped, revelling in pissing people off with publicity seeking scams, gaining from the press nothing but opprobrium. They'd hung around the Kings Road emergent punk scene – guitarist Faebhean Kwest had auditioned for the Sex Pistols before he found the Iggy-loving Sean Purcell, 'normal' bassist Tony Baggett and cross-dressing blonde Japanese drummer Paddy Phield.

Sean found a singing voice, and their music and image evolved out of punk to fully embrace their passion for glam heroes Bowie, Bolan and NY Dolls. So they changed their provocative name to the huggy-nice Cuddly Toys and added a keyboard player, Billy Surgeoner. Despite still alienating many with their unabashed sexual ambivalence they attracted a dedicated hard-core following through regular gigging all around the UK and write-ups in underground fanzines such as Ripped & Torn and In The City.

Finding a bootleg tape of David Bowie & Marc Bolan rehearsing an unreleased co-written song 'Madman',* they covered it and made it a highlight. Their own songs, recorded over three sessions 78-79, developed with Sean's lyrical imagery conveying his fantasy glam-world.

The 'Madman' single and 'Guillotine Theatre' album were released in autumn 1979 – but only in Japan; it was not until early 1981 that a revamped version was released in the UK. The expensive import version received a few positive press reviews, but by the time of the UK release any impetus was lost, the band had moved on, and the original line-up began to dismantle.

Sean went on to release a second Cuddly Toys album 'Trials & Crosses' with a new line-up in 1982 and was managed in turn by masked wrestler Kendo Nagasaki and then Angie Bowie. Eventually he quit and moved to Ireland. A heavy smoker, in 1996 he developed a brain tumour and died at age 37.

Faebhean, Tony & Paddy regrouped together in 2007 with a new singer as Steve & The Strayz, winning an XFM new band vote.

*The original Bowie/Bolan recording can be heard as a video response to the 'Madman' video at www.youtube.com/junglerecords
Further info: www.myspace.com/guillotinetheatre & interview at: www.punk77.co.uk

FREUDCD091 Release date: August 27 2007.