DUCKS DELUXE + TYLA GANG 'All Too Much' & 'Blow You Out'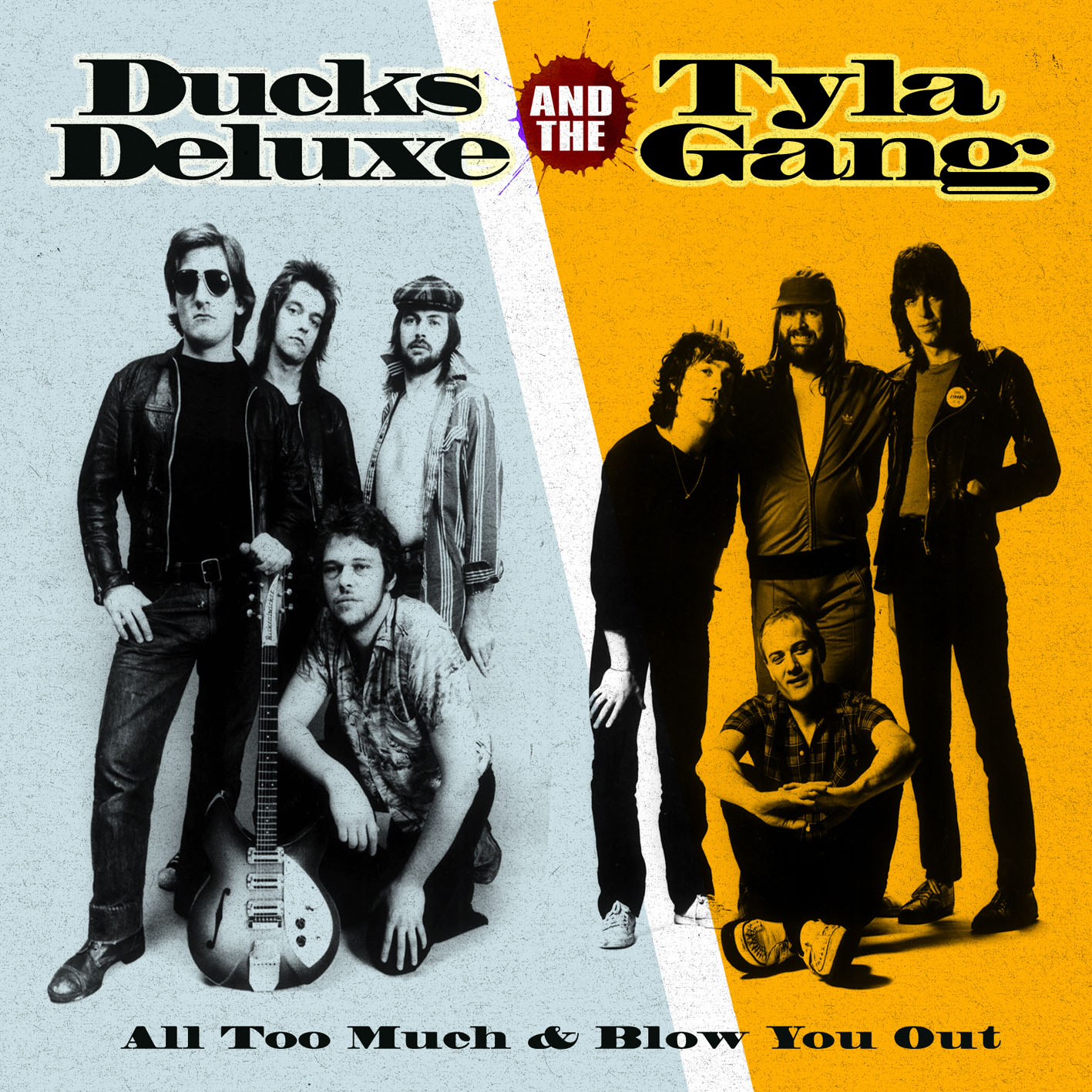 Two studio albums + bonus track* on 1 CD :-
the pub-rock era Ducks Deluxe and punk era Tyla Gang.

Sean Tyla's Ducks Deluxe were prime movers in the UK pub-rock scene from 1972-1975, alongside others such as Brinsley Schwartz, Ace and later Dr. Feelgood, etc. They got a healthy live roots following playing well-honed good-time rock'n'roll, and issued two albums on RCA as well as releases on French indie pioneer Skydog Records. They eventually split in 1975, but in 2008 have reformed with Sean and Martin Belmont.

In 1976, Tyla was one of the underground artists who played the infamous 'first punk festival' (along with The Damned & Nick Lowe, organised by Skydog's Marc Zermati), at Mont De Marson, France. He formed the Tyla Gang, who in 1977 were signed by both the newly formed Stiff Records and Skydog, and later recorded two new-wave period albums for The Modern Lovers' label, Beserkely. In later years Tyla has released albums under his own name.

This release combines Sean Tyla's two Skydog albums: the Ducks Deluxe compilation 'All Too Much' and the Tyla Gang artefact 'Blow You Out', plus a bonus Sean Tyla 1978 rarity*. The mid-price CD includes an 8-page booklet with some original 7" sleeve art and historical notes.

21 Tracks: -
DUCKS DELUXE: Something's Going On, Amsterdam Dog, Jumping In The Fire, Here Comes The Night, Rock And Roll For Every Boy And Girl, Cannons Of The Boogie Night, I Fought The Law, Moonlight, Something's Going On (alt. ver);
SPEEDBALLS: *Speedball Jive;
TYLA GANG: Suicide Jockey, Cannons Of The Boogie Night, Paris Boogie, Hold On To My Love, Styrofoam, Whizz Kids, Speedball Morning, Only Rock And Roll, Keep From Movin' On, Texas Chainsaw Massacre Boogie, Cannons Of The Boogie Night (2).

FREUDCD088 5013145 208823 Released: February 5 2007