Fields Of The Nephilim 'Genesis & Revelation'
2xCD + 1xDVD set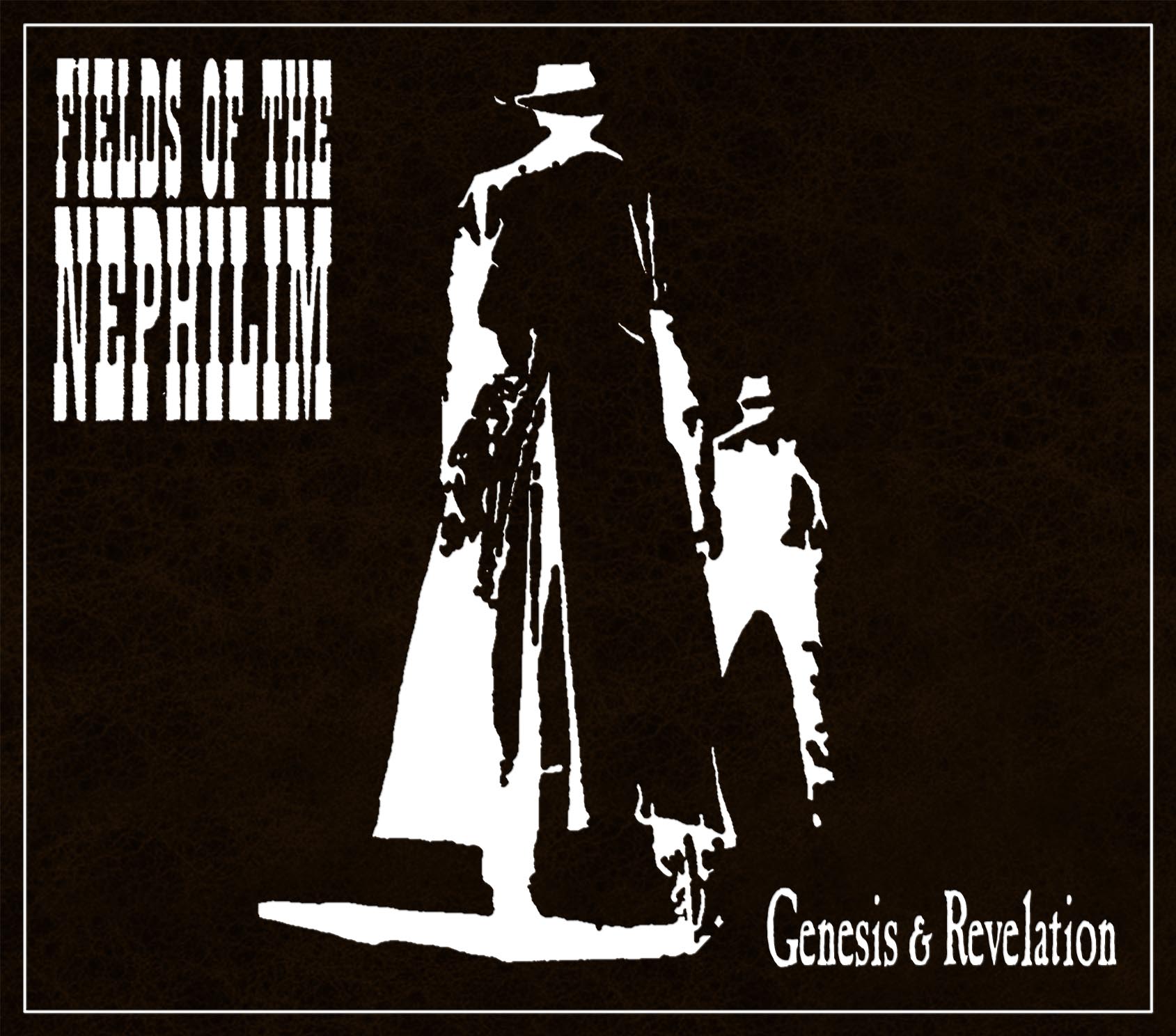 A 3-disc set of unreleased Fields of the Nephilim audio & visual rarities, 'Genesis & Revelation', is to be released in October on Jungle. It includes some of their earliest studio recordings as well as early and their most recent live shows.

Disc 1 contains studio recordings from 1985, 1986 & 1997, comprising never-before-heard early demos, remixes and an alternate mix from their 'Power' session, plus the only evidence of an ill-fated original line-up reunion. Disc 2 is a live set from a rare live show, Roskilde Festival in Denmark in 2000.
The DVD, Disc 3, features fascinating excerpts of two early live shows in 1986; a new video promo for 'Power'; the last live Nephilim gig in 2000 at a huge German festival; plus an interview.

Fields of the Nephilim gained a huge following in the late 80's with three acclaimed albums 'Dawnrazor', 'The Nephilim' & 'Elysium' on Beggars Banquet, but following two sold-out nights at the London Forum vocalist Carl McCoy split from the band at their peak in 1991.
After subsequent projects The Nefilim and Rubicon ended, an aborted full reunion turned into collaboration between McCoy & bassist Tony Pettitt, resulting in the album 'Fallen' on Jungle in 2002.

Carl McCoy, who's earned a mysterious and maverick reputation through some disappearing acts, recently released a new album 'Mourning Sun' as Fields of the Nephilim. Tony Pettitt's new outfit NFD gig regularly and have released three well-received albums; and now he's touring with his new band 'The Eden House' Original drummer & guitarist brothers Nod & Paul Wright have issued two albums as Last Rites, recently issuing 'The Many Forms'.

DISC 1: Studio rarities Power (Powered Up mix); Secrets (Cloak & Dagger mix); The Tower ('86 O'Higgins mix); Dawnrazor; Secrets; Power (all 1985 demos); Power (Power Surge mix); Deeper Deepest Dub (1997 reunion).
DISC 2: Live at Roskilde Festival, 2000 Intro (The Harmonica Man); Preacher Man; Moonchild; For Her Light; Love Under Will; Shine; Zoon (Pt 3 – Wake World); Xodus; Dawnrazor; Psychonaut.
DISC 3 - DVD: Video-Promo: Power; Brighton Zap Club 1986: Laura, Trees Come Down; Croydon Underground 1986: Dawnrazor; Mera Luna Festival 2000: Moonchild, For Her Light, Love Under Will, Psychonaut; Bonus Feature: 1998 interview with Carl McCoy & Tony Pettitt.

Cat. No. FREUDCD086 Release date: October 23rd 2006