The Slits 'In The Beginning'
(A Live Anthology 1977-81)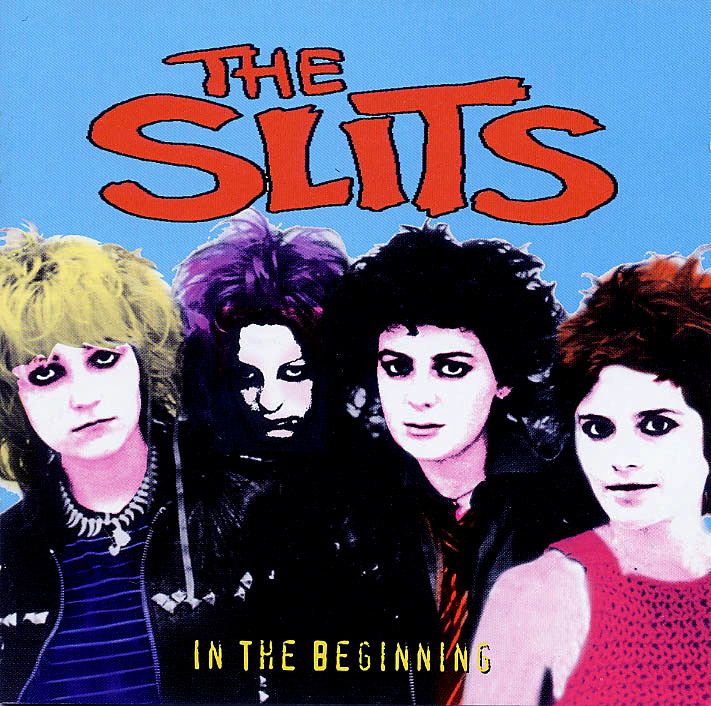 The most influential, ground-breaking female punk band, ever! Debuting with their 1977 tour with The Clash, The Slits were known for their uncompromising attitude and aggressive and confrontational music; to this day they are cited as being hugely inspiring to many female artists. But even their seminal Island Records 1979 debut album 'Cut', with its infamous sleeve featuring the band members naked and caked in mud, does not capture the true energy and spontaneity as well as these live recordings do.

The album spans from an early, chaotic punk-era show which includes their classics such as 'Shoplifting', 'New Town' and 'Love & Romance', shows how they evolved into their dubby, reggae-influenced style with songs such as 'Typical Girls', and finishes with a track from their last ever performance in 1981. Over its fifteen tracks it features guest vocals from Neneh Cherry and Nina Hagen, inspired covers of John Holt's 'Man Next Door' and Marvin Gaye's 'I Heard It Through The Grapevine', and four songs never released before*! The best way to hear The Slits is live, and rough as uncut diamonds.

TRACK-LIST
Vindictive, A Boring Life*, Slime*, New Town, Love & Romance, Shoplifting, Number One Enemy*, Number One Enemy (acoustic)* (guest vocal from Nina Hagen), In The Beginning, New Town, Man Next Door, Heard It Through The Grapevine, Typical Girls, Fade Away*, In The Beginning (guest vocal from Neneh Cherry).
Tracks 1-7 Live at Dingwalls, London 9/77; 8 live in rehearsal; 9-14 Live in Cincinnati & San Francisco 1980; 15 Live at Hammersmith Palais, Dec. 1981 (last ever show).
FREUD CD 057